Legal Advice & Grassroots Advocacy
AKIM's legal department is integrated by an amazing team of experienced attorneys, offering legal counsel and assistance to individuals, families and legal guardians, regardless of economic status, faith, place of residence, gender or nationality. Aid includes orientation about rights and the paths to achieve them, preparation of legal documents, and more.
Over 500 families benefit every year from legal aid provided by AKIM. The Legal Advocacy department provides legal services at no financial cost to individuals and families. Lack of accurate information about the rights, absence of materials in easy-to-read format, bureaucracy to access benefits and rights, legal petitions or administrative requirements make it very challenging for persons with intellectual disabilities and their families to understand what they are entitled to, and to who they should be submitting a request. From written materials to one-o-one meetings AKIM's legal department has developed a wide variety of strategies to ensure that persons with intellectual disabilities and their families can properly access up-to-date information and be familiar with their rights and the applicable legislation.
AKIM's legal department promotes lectures and awareness raising sessions for families of persons with intellectual disabilities and other audiences. In the sessions, AKIM's attorneys share their knowledge, clarify doubts and provide comprehensive information on the rights of persons with disabilities. The sessions are promoted and delivered by AKIM's professional legal team at no cost to families and professionals throughout the country. 
Consultations are provided by telephone, email correspondence, or by meetings (in person and online) with a team of expert attorneys. Legal aid provided by AKIM's legal department includes legal handling vis-à-vis establishment entities (government ministries, local authorities and others) for the realization of individual rights, assistance in preparing court applications and obtaining signatures by an attorney on documents that families and guardians are required to submit to the courts and the Guardian General, and more.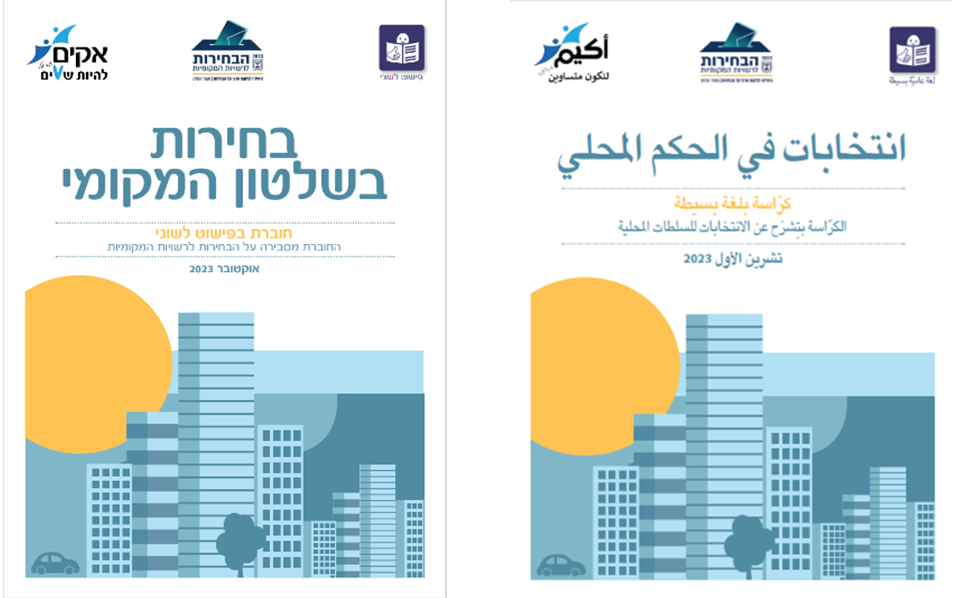 Elections and democratic participation
Full inclusion in a democratic society is only realized when persons with disabilities participate in the decision-making political process. They must have the opportunity to influence legislation and public policies affecting their own lives. 

To ensure that persons with intellectual disabilities exercise their right to political participation, AKIM's legal department publishes brochures in Hebrew and Arabic in plain language in advance of municipal and federal elections explaining the election's significance, voting rights and how to put them in practice. (Example below – brochures made available in advance of October 2023 Municipal elections:
Staying on the cutting edge of the evolving legal landscape, AKIM's legal department developed the Book of Rights, a user-friendly and comprehensive guide presenting information on all rights and benefits available to persons with disabilities in Israel.

Published in Hebrew and Arabic, and available online, it is freely distributed to persons with disabilities, families and government bodies to raise awareness, inform relevant stakeholders and contribute to promote rights.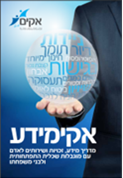 Legal Advice & Grassroots Advocacy
AKIM's advocacy on behalf of people with IDD is led by a legal department widely regarded for its unparalleled professionalism. Specializing in the fields of disability legislation and the rights of people with disabilities, our team combines legal experience and passion with community activism and compassion. They are shaping the world to meet the needs of all people and actively advocating for the realization of rights.