Friends of AKIM USA Staff
Lawrence (Larry) Rein
Executive Director
Larry has a wealth of experience in both the profit and non-profit sectors, most recently in the fields of disabilities, marketing, and board and resource development. Larry served as the NJ Development Director/Sr. Development Executive for Yachad, the OU's National Jewish Council for Disabilities. Prior to serving the non-profit sector, Larry held executive positions in the corporate sector utilizing his expertise in IT and marketing. He served as CIO of AT&T's Global Consumer Department, CIO of Global Crossing's Metro Networks, and Senior VP of Program Management at IDT.
Larry is deeply involved in the MetroWest NJ Jewish community, in which he has held leadership positions including Chair of the MetroWest JCC, President of Congregation AABJ&D (West Orange), and President of the Partnership for Jewish Learning and Life, a MetroWest project.
Larry currently serves as President for Jewish Service for the Developmentally Disabled (JSDD). He is the co-founder of Kulanu MetroWest- a unique Judaic studies program in public schools, and one of the founders of Cause Solutions Group, a social impact agency serving the non-profit sector with expertise in marketing, fundraising, and special events.
Additionally, Larry serves on the boards of JCC and Jewish Family Services of MetroWest, Joseph Kushner Hebrew Academy, New York Medical College Advisory Board, and the Woodlands Condominium Association.  He provides significant value-add to each Board in the areas of strategic planning, marketing and development. Larry has mentored board members and has a passion for helping social organizations achieve their goals.  He has been recognized in the MetroWest community with numerous accolades for his philanthropic work.
Larry is currently Deputy Mayor of West Orange, championing the needs of the local Jewish community. He received his MBA from Pace University, and a BCS from the University of Pittsburgh.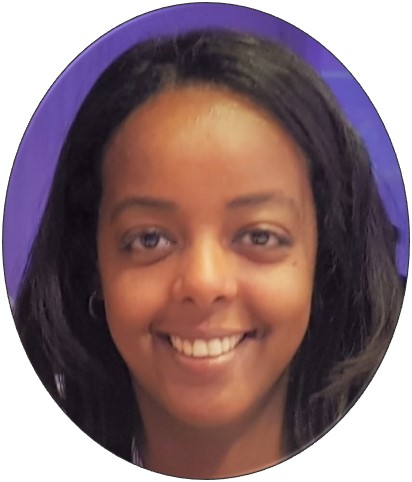 Michal Zara Schwartz
Development Coordinator
Michal began her career in 2017 as a manager in the housing framework of Akim Israel. She started in Ra'anana, then worked in Rehovot, and finally managed the Akim Holon housing system. In 2022 Michal was appointed as a coordinator for Akim in the United States. She is currently living in New Jersey, and locally supporting the organization, including by increasing connections with local partners and potential donors. increasing connections with local partners and potential donors.. Michal holds a bachelor's degree in social sciences and a master's degree in public management and policy from Ben-Gurion University in the Negev
Friends of AKIM USA Board

Sigal Peretz Yahalomi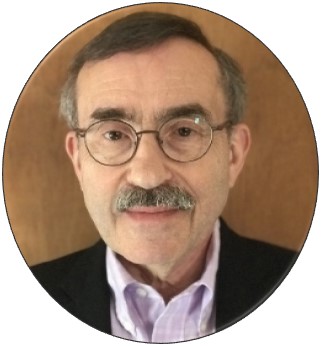 Fernand Schoppig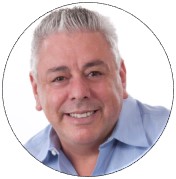 Alberto Tcah
AKIM Israel Managerial Staff

Sigal has been passionately leading AKIM since 2009. She graduated from The National Leadership Consortium on Developmental Disabilities (NLCDD) at the University of Delaware and holds a Masters in Political Science, as well as a BA in Criminology and Education from Bar Ilan University. Sigal also earned a certificate in Journalism and Communications, in which she has extensive experience. She previously served as Deputy Director of Education & Social Services in the city of Bat Yam.
Sigal volunteers on the board of directors of 'Yeholot' (Abilities), a Rashi Foundation NPO dedicated to increasing matriculation rates among students in Israel's periphery. She also volunteers as chairman of Yad Izhak Ben-Zvi, devoted to research and education about Jewish communities in the East, settlement in Israel, the study of Jerusalem and making knowledge accessible to the public.
From 2013 to 2020, she served as chairman of the audit committee on the board of the Israel Association of Community Centers (IACC) – a government organization that builds communities and infrastructure to ensure equal opportunity for all members of society.
During Sigal's tenure, AKIM transitioned to being a person-centered organization with a robust self-advocacy movement. She has also led the development of critical infrastructure in Israel's social and geographical periphery in order to provide people with IDD services from within the local community.

Noa Ben Zvi began her tenure at AKIM in 2004 joining the legal department as an attorney specializing in the field of legal advocacy and promoting the rights of people with intellectual disabilities. She became director of the legal department and, in May 2019, was appointed Chief Operating Officer having gained understanding of all AKIM's diverse operations.
In her role as COO, Noa oversees Community Housing, Employment & Leisure, as well as AKIM's Legal Department.
Noa received a Bachelor of Law degree (LLB) from Tel Aviv University and is a certified mediator. She completed her army service as a captain in the Education Corps. Noa lives with her husband and three children in Hod Hasharon.

A CPA with 27 years of experience, Guy Sasson has served in managerial positions within non-profit organizations for the past 15 years.
Guy joined AKIM in 2017 as Chief Financial Officer and in this role, has provided stalwart guidance as the organization grew. Guy assumed new capital-intensive projects in order to serve people with disabilities in Israel's periphery. Guy earned a Business Administration degree with a specialization in Finance. He and his family live in Tel Aviv.

Dotan Segal
Director of Supported Employment and Leisure Programs
For more than ten years, Dotan Segal has been a dedicated Manager of Services for persons with disabilities and their families. He previously directed AKIM's Assisted Living Division for Tel Aviv-Jaffa. Dotan obtained his degree in Social Work from Sapir College as well as a Master's Degree in Social Work with a specialization in the Management of Welfare Organizations and Social Policy from Hebrew University.  
Dotan is involved in social activism, and served as an educational and community emissary abroad. He is married, has two children and lives in Kibbutz Tzora in the Emek ha`Ela region.

Gery David
Director of the Community Advocacy Division
Gery David is responsible for all AKIM's parent and volunteer leadership, including 74 parent committees in the housing department and the 67 AKIM branches throughout Israel. Gery has rich experience developing and managing programs for children and at-risk youth and is gifted in training and inspiring staff.
Gery has a BA in Education Systems Management from Bar Ilan University, an MA in Public Administration from Haifa University and a Teaching Certificate from the Kibbutzim Seminary College.  Gery is a resident of Petah Tikva, father of three and a proud grandfather.

Irit Gazit
Director of Legal Department, Advocacy and Promotion of Rights
Irit has a Master's degree (LLM) and a Bachelor of Law (LLB) from COLMAN- College of Management Academic Studies and has certification as a member of the Bar Association.
She has vast experience representing victims of crime, promoting legal guardianship and drafting legislation to aid those lacking representation in Israeli society. Irit served as a Legal Aid lawyer and later served as Director of Legal Aid at the Advancement of the Status of Women at WIZO. 
Irit has key experience drafting position papers, participating in Knesset committees, initiating bills, lobbying, advising the media, and lecturing on various issues.

Jack (Yaakov) Frohlich
Director of International Relations
Throughout his career, Jack has applied his extensive marketing and communications background towards social impact. Since making aliyah from Canada in 1989, he has focused on advancing social and educational initiatives to improve Israeli society.
Jack has worked closely with new Olim (immigrants) from around the globe and most recently served as Director of Resource Development at Fidel, supporting the Ethiopian community in Israel.
He holds a B. Commerce (Honours) Degree and an M.A. in Judaic Studies as well as a Resource Development Management diploma from Magid. He and his wife and family live in Tzofim.

Shirlee Peleg
Communications Director
Shirlee has been serving as AKIM's director of PR for the past 5 years after acquiring key experience in the field of communications and PR for two decades.
She previously served as PR director for the Israel Women's Network- a feminist non-partisan organization whose mission is to advance the status of women in Israel, and as spokesperson for ELEM-Youth In Distress- an NPO that helps vulnerable and at-risk youth.
Shirlee is a graduate of film and television studies at Tel Aviv University and communications studies at the Open University.

Ariel Tene
Director of Building Division
Ariel is an accredited civil engineer who has been working in the field of construction as a project manager and supervisor for 35 years. He has been leading AKIM's construction department since 2010.
Ariel is responsible for building, renovating and equipping new and existing facilities that serve as community housing, day and vocational training centers, hostels and other frameworks.
During the past several years, AKIM had been investing in building critical infrastructure in Israel's periphery in order to provide people with services from within the local community. The organization has relied heavily on Ariel's professionalism and project management skills.

Adva Brand
Human Resources Director
Adva joined AKIM in 2022 after acquiring two decades of experience in various organizations, both in the private and public sectors.
In the past decade, she has served in managerial roles and gained expertise in the realms of compensation and terms of employment and at leading key organizational development initiatives. Adva views the professional orchestration of an HR department as being critical to the success of the organization.
All the more so regarding an NPO such as AKIM, that is dependent on the commitment, professionalism and dedication of its staff.
Adva has a BA and a human resource management Certificate from Bar Ilan University. She is married, the proud mother of two sons and lives in Kiryat Ono in central Israel.

Hila Bar Netzer
Director of Community Living
Hila began her journey with AKIM in 1999 as a volunteer at a community living hostel in Tel Aviv.
She went on to supervize a community living apartment and then manage the Bat Yam Hostel for many years, eventually advancing to become manager of central district housing. In the year 2000, Hila was promoted to lead the housing division after years of key experience and successes.
Hila has a BA in behavioral sciences and an MA in public policy. She is also a certified coach with expertise in personal development.
Hila is an avid sports enthusiast who especially enjoys swimming and cycling. The Bar-Netzer family live in Kfar Sava.

Dr. Israel Strul
Director of Dental Program
Dr. Strul has been practising dentistry since 1999. He began serving people with disabilities over two decades ago through the Ministry of Welfare & Social Services, AKIM's partner in providing dental care. Dr. Strul first managed the Talalim Clinic in Dimona and then the Kfar Nachman Clinic in Ra'anana.
Since 2007, Dr. Strul has led the national dental program serving as the chief dentist practitioner and program director.