Rabbi Dr. Binyamin 'Benny' Lau is a charismatic leading social commentator, educator and author. He is a frequent guest on Israeli media and heads the very popular 929 Bible Project dedicated to creating a global Jewish conversation around important issues.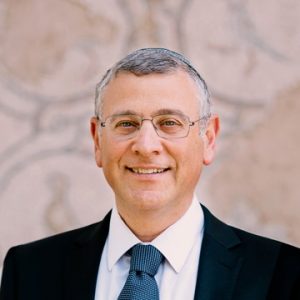 Rabbi Lau studied at Yeshivat Har Etzion and HaKibbutz HaDati and earned a bachelor's degree in History and Talmud from Hebrew University as well as Master's and Doctorate degrees from Bar-Ilan University.
Rav 'Benny' previously directed the Center for Judaism and Society at Beit Morasha in Jerusalem and founded their Beit Midrash for women. Additionally, he served as Rabbi of the prestigious Ramban Synagogue in Jerusalem for many years and was a research fellow at the Israel Democracy Institute. Along with Etty Ankry, he was awarded the Religious Tolerance Award from the Schechter Institute for Jewish Studies in 2014.
Rabbi Lau has advised government ministries and social organizations on public policy relating to Judaism as well as human rights, including improving the quality of life for people with disabilities. He is a pioneer, making Judaism accessible to people with disabilities, by way of The 929 Project and Together in Tanach, programs specifically geared towards making Bible study possible for people with intellectual disabilities.
Among his writings, Rabbi Lau authored a collection of essays on the status of people with intellectual disabilities within Jewish tradition; a highly popular series entitled The Sages ("Hahachim"); and "Jeremiah: The Fate of a Prophet", a fascinating analysis of the Book of Jeremiah.
Rabbi Lau is a strong and outspoken advocate for the inclusion of people with disabilities in all aspects of modern society.